AI tools can revolutionize your campaigns and achieve maximum ROI. Discover future trends in automation, personalization, predictive analytics, lead generation, and more!
As of January 2021, internet users worldwide have risen to a staggering 4.66 billion, representing a 7.3% increase from the previous year. This growth can largely be attributed to the widespread availability of smart mobile devices and advancements in telecommunications that have improved the quality and accessibility of the internet. Experts predict that the number of mobile users will continue to rise, reaching a projected 7.49 billion by 2025. As a result, industries must smartly adapt to these changing human behavioral patterns and focus their marketing strategies on the platforms where people spend most of their time. Recent studies indicate that 84% of marketers acknowledge that customer expectations are shifting their digital strategies. This underscores digital transformation's importance, which has become a reality for marketing organizations worldwide.
Role of AI in Targeting, Lead Conversion, and User Retention:
Though AI has a wide range of use cases for the sales and marketing teams, it is primarily concerned with user retention and lead conversion in digital marketing. It can guide potential customers toward the company's goals by using intuitive AI chatbots, intelligent email marketing, interactive web design, and other digital marketing services.
By leveraging Artificial Intelligence, marketers can analyze billions of data points to assess the most optimal parameters for their business accurately – this could include pricing strategies, which social media platform would be best suited for a specific audience, and where to place ads so as to maximize Click-Through Conversion rates strategically. AI provides crucial insights that allow marketing professionals to stay ahead of consumer behavior patterns.
Machine Learning (ML), a subset of AI, can autonomously access vast data from multiple sources, such as social media accounts, online menus, reviews, and websites, to create consumer purchase and after-sale patterns.
ML enables AI to compile this plethora of knowledge to generate content pertinent to its audience base with greater precision than ever before.

Thus, AI is evidently revolutionizing Sales and Marketing strategies across industrial sectors and will likely be at the core of content development. Although AI still needs a significant amount of work before it can be autonomous, it helps drastically reduce costs, enhance efficiency, and amplify organizational performance when combined with human efforts.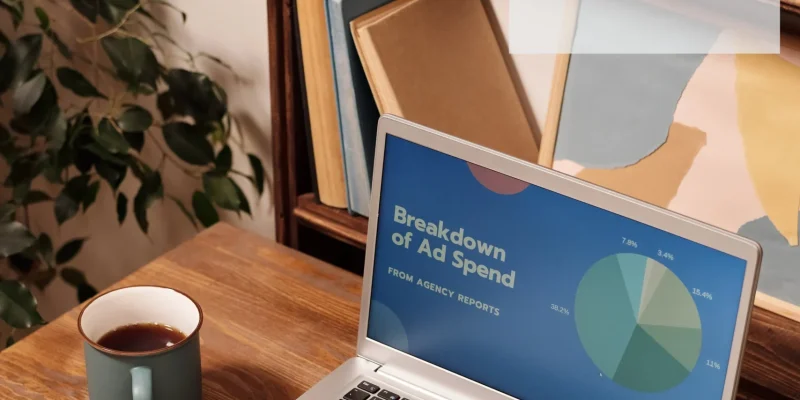 AI-driven Sales and Marketing Strategies:
Let us quickly dwell on various AI-driven Automated Sales and Marketing strategies, with successful business case studies as examples for each strategy. You may adopt one or more of these strategies to upgrade or enhance your sales practices:
New businesses are experimenting with facial recognition to diagnose their customers' moods and, as a result, make appropriate product recommendations. Therefore, AI combined with big data, IoT, and the human brain can expand marketing boundaries.
The Need to Start Marketing Campaigns with AI Tools:
In the above sections we have seen the current trends and different strategies for using AI for Sales and Marketing. You can customize and use these strategies to for your business growth. However, the importance of quickly adopting AI for sales practices should be further stressed. We have categorized certain critical challenges which AI-driven tools can solve:
Personalization: Personalization is the crucial differentiation between Digital and Print Advertising. To optimize digital advertising campaigns, businesses need to create more personalized and targeted experiences.
Predictive Analytics: Businesses must identify the most promising leads and optimize marketing and sales efforts. AI and ML can help sort and analyze vast amounts of customer data, understand their behavior, and predict future actions.
Automation for Lead Generation and Nurturing: Today's businesses cannot afford manual, repetitive tasks, which are often time-consuming and laborious. AI can provide a more timely and alternative solution for generating and warming leads.
Customer Retention, Service, and Support: Large-scale businesses often invest in money and resources to facilitate and enhance customer service. AI can automate customer interactions, provide faster responses, and improve customer retention rates.
Data-driven decisions, Digitalization, and the Future of Work: The future of work is becoming increasingly automated, AI, and data-driven, and therefore businesses that adopt these technologies will be better positioned for success.
Summary and Future Trends:
The trends and future of automation, with AI and ML-driven strategies for sales and marketing, are highly promising. Businesses that adopt these technologies can create more personalized, targeted, and efficient marketing and sales efforts that drive conversions and revenue. These technologies also prevent the company from overspending on digital advertising and ensure better use of resources. However, it is essential for businesses to ensure that these technologies are used ethically and responsibly.
Note: When considering automating or integrating AI into your business, you must consult experts who can guide and advise you. Make sure to take all the necessary precautions to prevent further harm during this transition.
– Feed from Lokesh Chennuru for Industry Digits
If you are passionate about staying informed of the newest intelligent automation products and technologies, our website is the perfect place for you! We post regular news and reviews to keep you up-to-date and provide a comprehensive range of resources for owners and decision-makers. From beginner tips through advanced advice, we have it covered – plus product recommendations so you can make an educated purchase decision.