In today's fast-paced business environment, automation has become a necessity for industries to stay competitive. Automation enables companies to deliver personalized products and services at scale, meeting individual customer needs and preferences. Let us discuss the reasons and the need for rapid adoption of Industrial Automation..
Automation is rapidly transforming the way many businesses operate, and it's essential for industries to understand how automation can help them reach their objectives. In this article, we will discuss the economics of Industrial automation and how automation technologies (IIoT, 4.0, Robotics, and AI) can help industry & managers achieve their goals. 
Economics of Industrial Automation and Trends:
Automation is traditionally defined as the use of machines, instructions, or software to perform tasks that humans would otherwise perform. In the current business landscape, automation is revolutionizing operations and transforming how businesses across industries operate.
Independent studies have proven the scale, impact of automation, and associated trends in the upcoming years. The Global Opportunity Analysis and Industry Forecast (2021-2031) forecasts that the international industrial automation market was valued at $196.4 billion in 2021 and is projected to reach $443.5 billion by 2031, growing at a CAGR of 8.7% from 2022 to 2031. While the above statistics refer to a generalized growth rate, individual sectorial forecasts also depict the same trend. For example, As of 2021, the Automation market in agriculture is worth $3.92 billion. If predictions are accurate, it will reach an estimated value of $10.50 Billion by 2027 with a CAGR (Compound Annual Growth Rate) of 19.16%!! Therefore, automation adoption is a trend that is impossible to ignore.
Post-COVID has ushered in a new era of remote control, AI & automation technology acceptance, and access to innovative technological products – creating exponential growth. This remarkable progress is attributed to several driving forces that are transforming our world into one full of limitless potential.
Critical Reasons to Adopt Automation across sectors:
To comprehend why automation is becoming the go-to technology of choice for managers, let us first understand the traditional challenges, common across the industrial sectors:
Reason #1:  Challenges with Manual labor
Errors & Lack of Consistency:

While managers strive to attain quality control and set Six Sigma benchmarks, manual labor often deliver inconsistent outputs due to fatigue, lack of focus, or carelessness.

Availability of Labor and Unsustainable Labor Costs: Physically intensive and skilled labor can be expensive to sustain and is not available in abundance. 
Trade-off between Quality and Scalability:

Manual process lines suffer from a lack of scalability and may not be able to ensure reliable quality operating 24×7.

Ensuring Safety & Security:

Manual labor may pose safety risks that can cost businesses dearly in terms of time and money.

Training and New product lines:

Introducing new products or training a workforce in an existing process can be time-consuming and tedious.

Ensuring Safety & Security: Manual labor may pose safety risks that can cost businesses dearly in terms of time and money.
Training and New product lines: Introducing new products or training a workforce in an existing process can be time-consuming and tedious.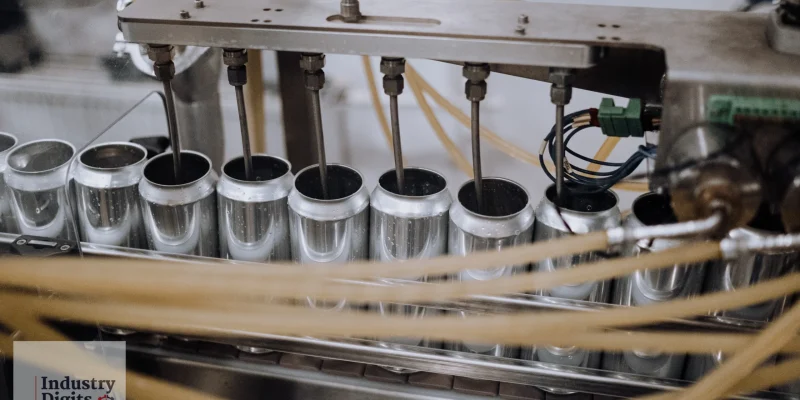 Reason #2: Lack of real-time monitoring and control
The lack of real-time visibility over critical operations can become a bottleneck for managers to identify bottlenecks and take corrective action in time. 
Reason #3: Break-down maintenance or Periodic Maintenance:
Without reliable and instantaneous monitoring systems, the only way for industries or departments is to either take down whole plants for routine servicing; otherwise, they are left waiting until a disaster strikes and have to do emergency or break-down maintenance.
Reason #4: Poor Decision Making:
Manual entry of time stamps, records, and machine data is a laborious task that necessitates precise bookkeeping. Unfortunately, managerial decisions are frequently based upon these records, which can lead to erroneous choices due to incorrect or imprecise information.
Each of the above-mentioned challenges are interconnected and calls for an effective and innovative solution, to create a sustainable business. 
Automation: The Definitive Managerial Solution
Industry managers are beginning to realize that automation is becoming an indispensable tool for overcoming conventional challenges outlined above. Automated systems not only provide alternatives but also offer a range of potential solutions:
Error Control & Efficiency: In processes where the margin of error can reach up to 10% when a human carries out the work, a process automation platform could reduce error to up to 0.00001%. 
Real-time Monitoring and Control: Sensors and data logging devices effectively capture information in predetermined intervals, while alarm and notification integration systems alert the operator or supervisor if any records cross the established limits. This serves as an indispensable safeguard against potential catastrophic damage.
Decision-making: As the reports and records are available digitally,  the data can be easily collated and visualized. This allows managers to understand the potential consequences of different decision paths, providing insights that enable them to make better choices and maximize profit.
Prediction and Forecast: Corrective and Preventive maintenance can be automated using data-driven analytics and machine learning technology. This ingenious way of managing operations enables managers to look into the future, granting them ample time to plan ahead and manage resources effectively instead of dealing with reactive maintenance.
New Product lines and Scalability: Automation streamlines the duplication or modification of program codes, making it simpler to launch a new production line or product. Automation makes scalability much simpler than manual processes, enabling more rapid growth and expansion with minimal effort.
Industry managers are realizing that automation is an indispensable for overcoming challenges
To compete with global markets, automation will be essential for managers to remain cost-effective, efficient, and sustainable to remain ahead of the curve in this rapidly evolving global economy.
With automation, businesses become smarter and more efficient – Adopting automation is sure to deliver increased productivity, quality, and cost savings!
Summary and Actionable Points:
It is becoming increasingly relevant that automation will be essential for managers to remain competitive and remain ahead of the curve in this rapidly evolving economy. In addition to the above-mentioned solutions, automation also provides a host of indirect benefits, such as:
Reduced Time-to-Market and establish Brand equity

Health and safety compliance; happier and more engaged workforce

Inventory control and Waste Reduction

Allows managers to focus on core competencies than mundane tasks, and

Increased agility and flexibility to adapt to changing market needs
Important:
While considering to automate your business, it is critical that you consult experts who can guide and advise you. Make sure to take all the necessary precautions in order to keep any further harm from occurring during this transition.
– Feed from Lokesh Chennuru for Industry Digits
If you are passionate about staying informed of the newest smart automation products and technologies, our website is the perfect place for you! We post regular news and reviews to keep you up-to-date, as well as a comprehensive range of resources for owners and decision-makers. From beginner tips all the way through advanced advice, we have it covered – plus product recommendations so that you can make an educated purchase decision.